Great Hope WAS a show by National Monument Press at The Union Gallery at UMass-Amherst occurring February 2018.
Great Hope WAS about the people, places, and experiences that encourage and sustain us.
Great Hope WAS an open call and portfolio exchange for print work by artists from around the US.
Great Hope WAS an opportunity for the exchange of ideas and conversations around hope.
Great Hope is a collection of work organized by National Monument Press. Inspired by the desire to spend time consciously avoiding the outrage culture that is a constant in our current political climate, Great Hope is/was an invitation to consider what gives us hope, what continues to sustain us in times of uncertainty. The work in this show includes over 100 prints by 70 artists from across the country. Roughly half of the work in the show has been printed by National Monument Press either as the artist, or in collaboration with other artists who may not typically work within printmaking. The remaining half of the work is completed by each individual artist, in response to an open call to create an edition based work for the project. The collection is presented as a unified voice, with all prints from the show being re-distributed out to all included artists as a way for the conversations to extend beyond the duration and location of this show. The show will also include the release of a publication by National Monument Press, printed with Directangle Press in Manchester, NH, available beginning February 21st.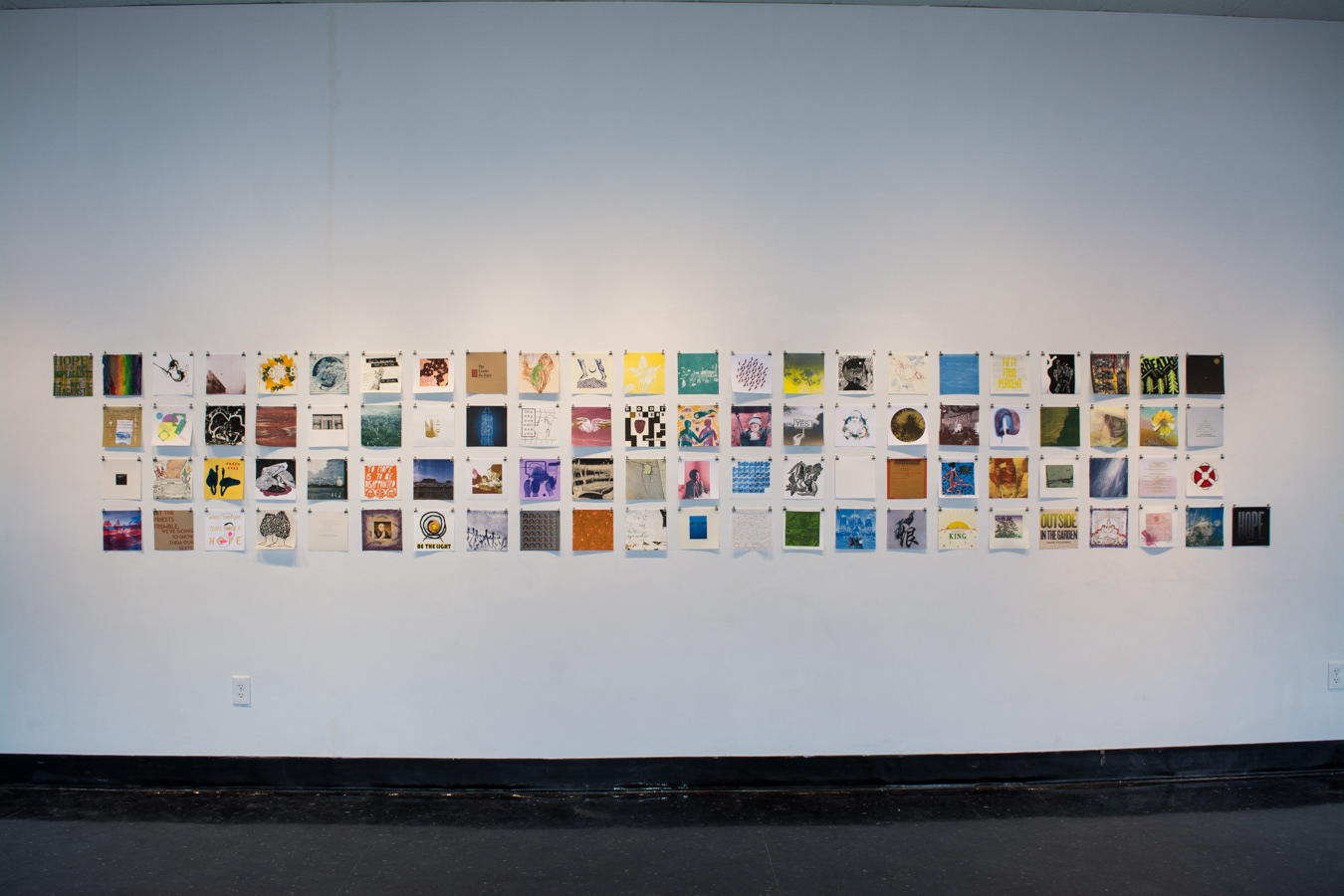 Great Hope includes work by:
Allie Reed, Amanda Beekhuizen, Amy Burek, Amy Redmond, Angela Willetts, Ann Kim, Anna McNeary, Anna Rotty, Annie Albagli, Arielle Rebek, Art History Babes, Beatrice Parsons, Brandi Kruse, Brenda Saglio, Cathie Crawford, Celia Jailer, Cindy Iverson, Copper Giloth, Cory Fauver, Cynthia Rand-Thompson, Dave Kim, David Luoh, Deborah Rantz, Delena Britnell, Diane Davis, Eileen Kitrick, Elizabeth Melnyczuk, Emily Gui, Emily Tareila, Erika Spreiser, Erin Martinez, Evelyn Klein, Faith Sponsler, Haley McDevitt, Jack Michael, Jami Taback, Jessica Whittington, Joanna Kidd, Jodie Dodge, Jonathan Greener, Jonathan Barcan, Kari Gillman, Katherine Spinella, Kelley O'Leary, Kristen Sarette, Kristin Hough, Leah Beardsley, Leigh Ann Coleman, Leila Weefur, Lizzy Blasingame, Lynsey Nelson, Madeleine Conover, Mary Burger, Mary Mortimer, Mary V. Marsh, Meg Fransee, Michelle Wilson, Mike Quinn, Noro Partido, Parker Phelps, Randi Stella, Robynn Smith, Rowan Benhart, Sadie Bills, Sarah J Hough, Sarah Tell, Stefania Detrait, Tallulah Terryll, Zach Clark.